Chiropractor Jordan MN
Welcome to Penney Family Chiropractic located in Jordan, Minnesota. Chiropractic is a unique healthcare profession. Here at Penney Family Chiropractic, we see you as an individual with your own unique set of health needs. As Jordan chiropractors, we look to find the underlying cause of each individual's problem, and a way to correct that cause without drugs or surgery. By doing so, we help retrain the body to regulate and heal itself. This article is here for you to gain a basic understanding of how our Jordan chiropractors can help you and your family.
To understand what makes Penney Family Chiropractic unique, we must first discuss conventional chiropractic. The goals of conventional chiropractic are typically decreasing muscle spasm, increasing range of motion, and temporarily reducing pain.
Most conventional chiropractors near Jordan are excellent at obtaining their goals of managing many secondary conditions (symptoms), however, our goal is different.
At Penney Family Chiropractic we focus on Foundational Correction
Your spine and nervous system are the foundation of your body and health. If you imagine your body as a house, what do you think would happen if your foundation had shifted? Floors will begin to creek, drywall may crack, and windows or doors wouldn't open smoothly. You can put another nail in the floor boards, patch your drywall, and spray some WD40® on your windows and doors, but these problems would continue to return until you addressed the cause – the foundation.
In our practice we detect and correct Foundational Distortions in the spine and nervous system. These foundational distortions are the underlying cause of many secondary conditions (or symptoms). By correcting these distortions we are able to address the cause of the secondary conditions, leading to a lasting change in your health and function.
Penney Family Chiropractic
IS CHIROPRACTIC RIGHT FOR YOU?
You Were Born to Be Healthy!
While serving the Jordan, MN and surrounding communities, we at Penney Family Chiropractic believe that each individual was born to be healthy. By ensuring that your spine and nervous system are functioning properly, we can help you to start enjoying more of your life, with less pain, and more vitality.
Many people dismiss chiropractic as being something only for back pain, but chiropractic can be helpful for a wide variety of physical issues outside of just pain.
Contact us today, and let our friendly and experienced team help you start living your life to its full potential.
Our Purpose
Our purpose at Penney Family Chiropractic is to improve the health of those in Jordan, Minnesota and the surrounding communities through specific chiropractic care, and without the use of drugs or surgery. We believe that each person's health is one of their most valuable possessions. We generally meet people in our office after they have lost their health, and we are committed to helping them regain that which they have lost.
Regardless of your health goals, our job is to serve you to achieve those goals. But your health is ultimately up to you. It is your body, your health, and your future. We will offer the finest chiropractic care possible in Jordan, give appropriate recommendations, and work WITH YOU to achieve those goals.
OFFICE HOURS
Monday
6:00am - 12:00pm
3:00pm - 6:00pm
---
Tuesday
9:00am - 12:00pm
3:00pm - 6:00pm
---
Wednesday
6:00am - 12:00pm
3:00pm - 6:00pm
---
Thursday
9:00am - 12:00pm
3:00pm - 6:00pm
---
Friday
6:00am - 12:00pm

---
Saturday
Closed
Penney Family Chiropractic
209 Water Street
Jordan, MN 55352
Phone: (952) 492-5253
Fax: (952) 444-6344
Relief Care in Jordan
Many people seek care in our practice with one goal in mind: relief from pain or some other secondary condition (or symptom). That is where their journey to better health begins. During this beginning stage of relief care, we have several things to accomplish:
To determine the underlying CAUSE of the health problem
To recommend an adjustment schedule that will produce the fastest results possible
To offer ways in which you, the patient, can participate in your own recovery
And finally, to explain the value of continued protection care once you are symptom free
PROTECTION CARE IN JORDAN
Here at Penney Family Chiropractic, we are committed to teaching each of our patients that health is not a destination, but a journey. Once you are healthy, you cannot simply stop doing healthy things and plan to remain healthy. Through educational opportunities like this website, classes, newsletters, etc. we hope to communicate the value of ongoing protection chiropractic care to your overall health and function.
HOW TO FIND A CHIROPRACTOR IN Jordan
This guide will help you find the best chiropractic clinic in Jordan for you. When most people in Jordan decide they need a chiropractor, they end up doing a search and just picking someone at the top.
Being at the top of Google for the chiropractic search does not necessarily mean they are the best chiropractor for you. Follow the steps below to make sure you are picking the right chiropractor for you.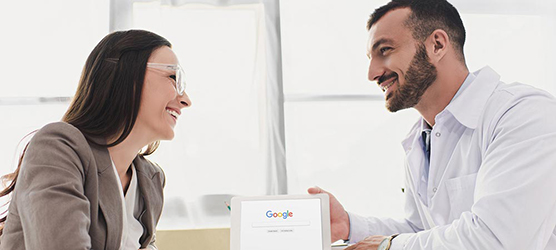 Time Needed: 5 minutes
Total Cost: USD 0.00
4 EASY STEPS TO FINDING A CHIROPRACTOR IN Jordan
Step 1: Open up a Google search
You will want to type one of the following in the search bar:
Chiropractor Jordan
Chiropractor 55352
Chiropractor near me
Best chiropractor in Jordan

Step 2: Review Their Website
The best chiropractors in Jordan put as much care into their website as they do into the rest of their office. By reviewing their website you will get a good feel for the doctor and if they are right for you.

Step 3: Check Out Their Reviews
Check out the Google Business Page of a chiropractic clinic you are thinking about visiting. It is easy for someone to say they are great, it's a different story to get other people to say great things about you.

Step 4: Give The Office A Call
Now that you have a basic understanding of what the office is about. Give them a call to make sure they fit the message that their website and GMB have been sending. You will know in a few minutes whether the office is the right one for you.

Components of the Gonstead System